When the founders of tutorcarrot first started teaching chess lessons to preschoolers over 10 years ago, everyone was skeptical. Three-year-olds? Playing chess?
Chess isn't for little kids, they said. Serious adults, sure. Hustlers in the park, you bet. Mensa types, reclusive geniuses? No question. But kids? You guys are crazy.
So how did we crack the code and do what no one thought was possible? With stories. By tying each chess piece to a quirky character with a unique and memorable backstory, even kids as young as three were able to absorb the rules and progress into learning strategy, openings, and more.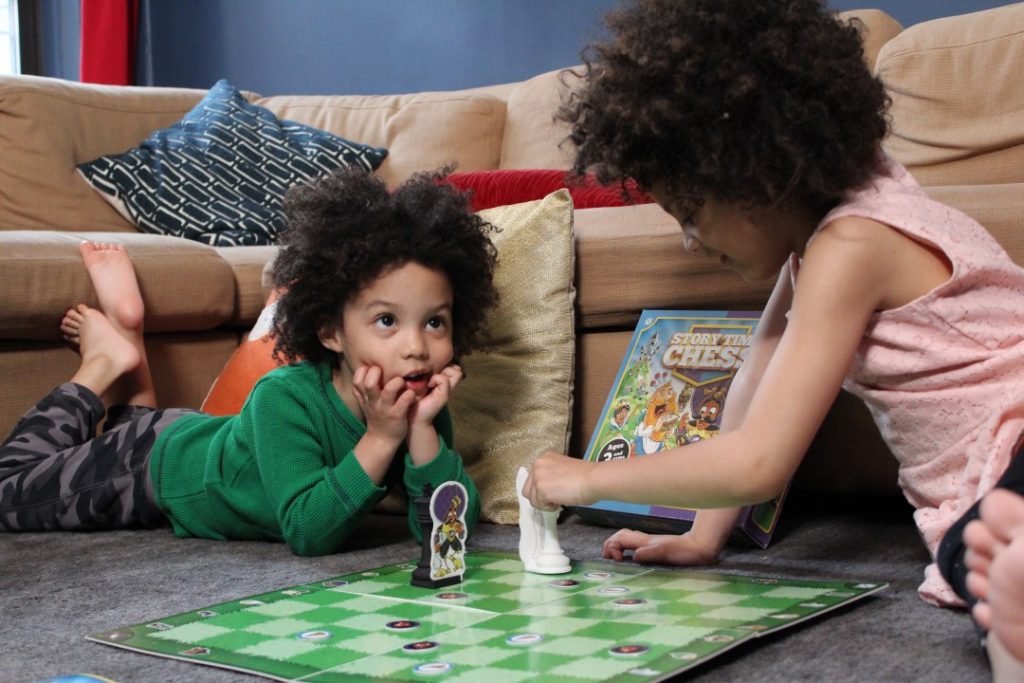 But chess isn't all we teach at tutorcarrot. Our commitment to top-flight early childhood enrichment has led to the development of diverse class offerings in subjects that other education companies wouldn't dare to try with the preschool set. But one thing hasn't changed…
Everything we teach, we teach through stories and storytelling. Here's a quick look at some of the incredible programs we offer besides Story Time Chess.
Story Time Music
Set in bucolic Musiclandia, Story Time Music takes students on a fun, engaging journey of musical discovery. Students of our chess program will recognize the two main characters, Queen Bella and Allegra the Architect, whose adventures reveal the basic building blocks of music theory, ear training, and composition.
Those three areas of music education are usually reserved for secondary and post-secondary students. Rarely are they introduced to grade-schoolers and they're almost never taught in early childhood. Story Time Music changes all that.
Through hilarious, highly interactive stories, tutorcarrot's expert music educators help kids as young as three decipher musical notation, sight read sheet music, recognize pitches by ear, play instruments, and even write their own original songs.
With a supporting cast that includes Waltz the Dog, Harmony the Gorilla, and an ancient dinosaur music teacher named Rexanne, Story Time Music hits all the right notes. We even pair our rock-solid musical pedagogy with life-skills training, including executive function-boosting exercises and lessons in empathy and emotional intelligence.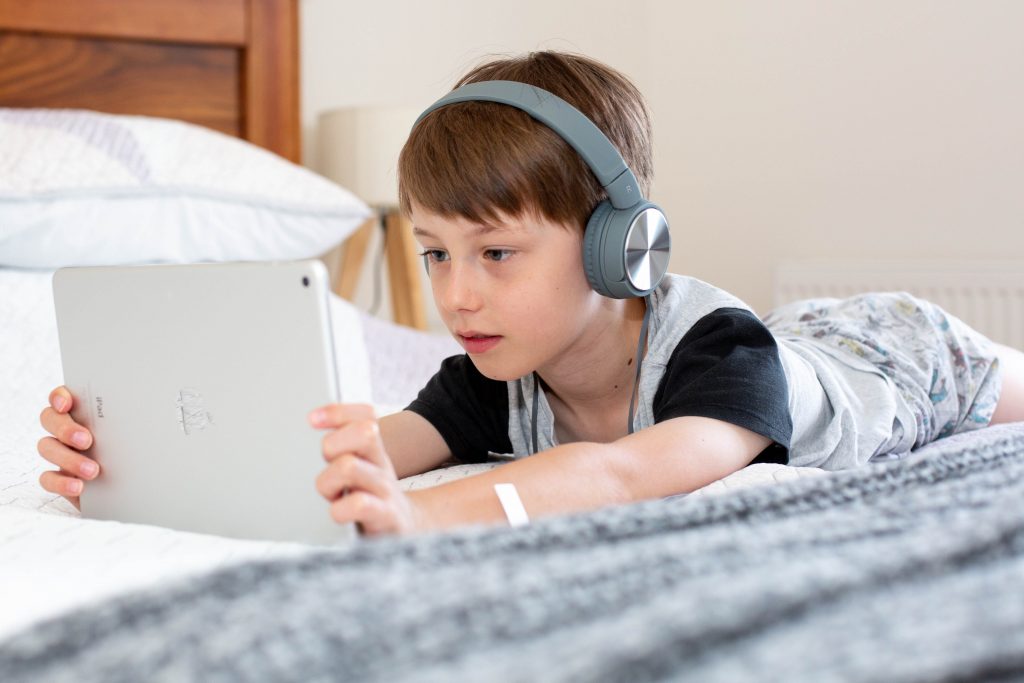 Strike up the band today and click here to register your child for Story Time Music classes on
tutorcarrot.
Edu-Role Playing: Birchguard Quest
For years, early educators have recognized the importance of "pretend play" in whole child development, but no program specifically explored this powerfully beneficial play style… until now.
Introducing Birchguard Quest, tutorcarrot's groundbreaking class that brings the fantasy role-playing format (think: "Slammers" and "Serpents") to kids as young as four for the first time ever.
Our team of certified storytellers guides Birchguard Quest participants on an epic escapade through the magical Kingdom of Bircholde. Students start their journey as trainees who must work as a team to conquer a harrowing obstacle course and earn their places in the Birchguard, a noble order sworn to protect the kingdom against all foes.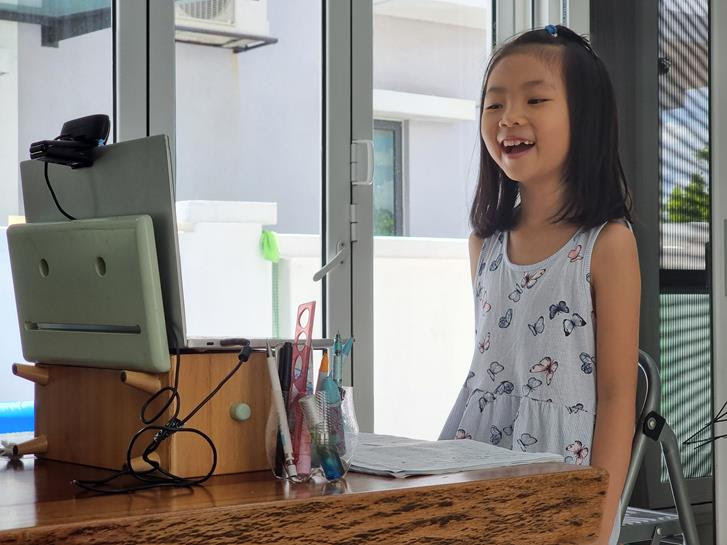 Imaginations run wild in Birchguard Quest, as students begin by creating their own characters and choosing one of several special abilities. After that, they create the story with guidance from their tutors, and sharpen their critical thinking and social-emotional skills by coordinating actions and decisions with their teammates.
Birchguard Quest's spellbinding storyline deftly introduces academic skills as well, including arithmetic, verbal development, vocabulary, and more. Kids have so much fun galavanting through this engrossing saga, they hardly notice that they're learning at the same time.
Ready to sally forth? Click here to learn more and get your child's quest started.
Coming Soon: Story Time Go
The ancient game of Go is perhaps the most complex and widely-played strategy game in the world. If you haven't heard of it or don't know much about it, that's understandable, as it's most popular in East Asia and doesn't get a whole lot of attention in the United States.
Well, that's about to change. In early 2022, tutorcarrot plans to launch a brand-new class called Story Time Go, which follows an intrepid space explorer named Captain Bella Dan as she rockets around the galaxy on her ship, Liberty 4. Along with her trusty robotic crewmates, Beep and Boop, Captain Bella Dan's mission is to bring life and light to cold, dark planets where nothing grows.
In Story Time Go classes, students will learn how to place stones on a Go board, capture, make territory, and celebrate this challenging game alongside other kids their age, all while having a blast with our funny, captivating stories.
But they won't just be learning about a game. They'll hone their planning, problem solving, spatial awareness, task switching, and critical thinking skills. They'll also solve puzzles and play mini-games that benefit both their cognitive and social-emotional development.
Countdown to blastoff by keeping your interstellar radio tuned to our social media channels. We can't wait to take your kids on the cosmic adventure of a lifetime!
Coming Soon: Story Time Backgammon
Far away, in the mythical archipelago of Good Gammon, pirates, Vikings, and trickster spirits named Wind and Wave race each other across the high seas in our upcoming class series: Story Time Backgammon.
Slated to begin in mid-2022, Story Time Backgammon breaks the 5,000-year old game down to its core elements, taking children three and up on a fantastic voyage that transforms the traditional backgammon board into magical islands and colorful ports of call.
The story begins with King Chompus Wolfheart Chompusson, a Viking leader who's desperate to leave his homeland of Dragonia and search for the fabled Isle of a Thousand Fruits. After building a ship in the image of a giant banana split, he soon runs into Pegglegra Sao, a young pirate captain who's itching to make a name for herself and live up to her family's vaunted pirating legacy.
Students will play along with the characters, assembling fleets of ships and learning to race, hit, and jump across the backgammon board. As they go, they'll learn about probability, variance, risk-reward analysis, and more without even realizing it.
Keep a weather eye on the horizon, Story Time Backgammon will be pulling into port soon!
Coming Soon: More Story Time Chess
Thought we'd forgotten about good ol' Story Time Chess? Quite the opposite! tutorcarrot's industry-leading curriculum development team has been hard at work expanding our core chess classes into a total of six fantastic modules that take three-year-olds and up from basic piece movement rules to the intricacies of the endgame.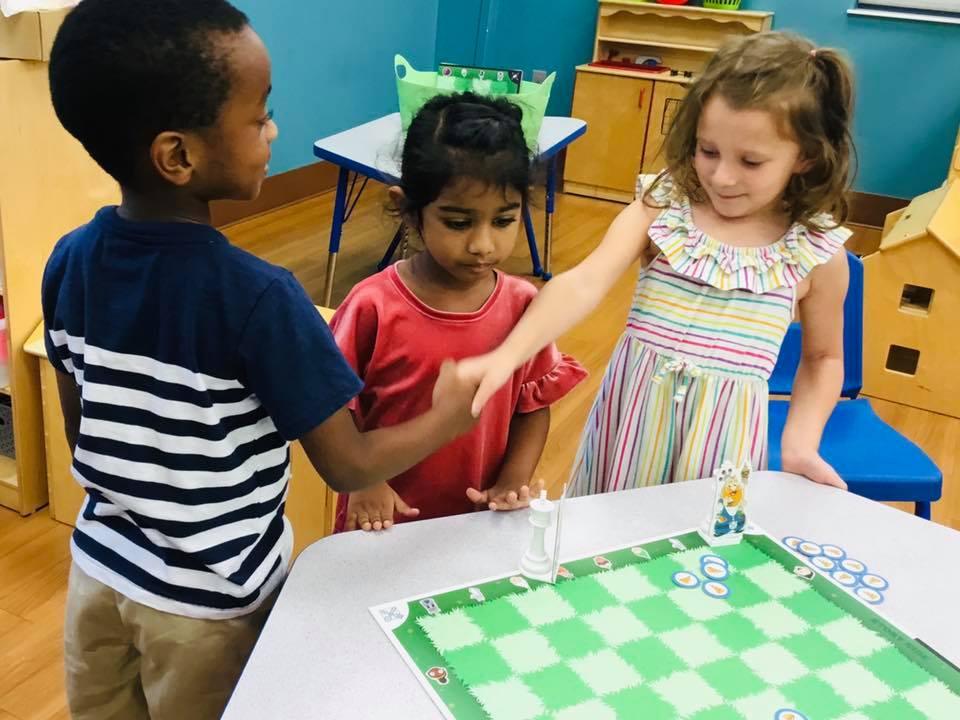 Within the next few months, all sixty of Story Time Chess's award-winning lessons will be available on tutorcarrot. Students will duke it out in Chesslandia's Great Pillow Fight, test their mettle in a giant spaghetti tug o' war, invent a secret code for writing down their moves, embark on an epic scavenger hunt to learn powerful tactics, and complete their chess skill set by learning how to checkmate.
As always, none of these programs would be possible without our dedicated corps of expert tutors. Our tutors ensure that every student gets the attention they need and keep tutorcarrot classes fun, engaging, safe spaces for all. Each and every one of our tutors is specially trained in empathy-forward classroom management techniques that prioritize respect, fair play, and sportsmanship above all else.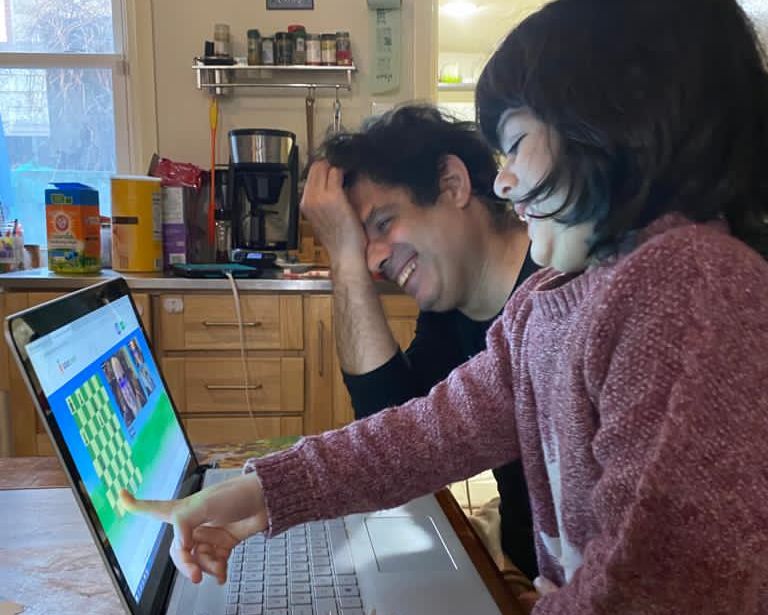 We're so excited for you and your child to discover the magic of Story Time Music, Birchguard Quest, Story Time Go, Story Time Backgammon, and of course, Story Time Chess. Watch your inbox and social media feeds for more news about upcoming classes and special offers.
tutorcarrot classes make excellent holiday gifts as well, free from the perils of delivery delays and porch piracy. Have a question? Head to our website or reach out directly at info@tutorcarrot.com. We'll see you in class!